36th Annual Latin American & Caribbean Festival
Mar 19, 2016 12:00 pm - 10:00 pm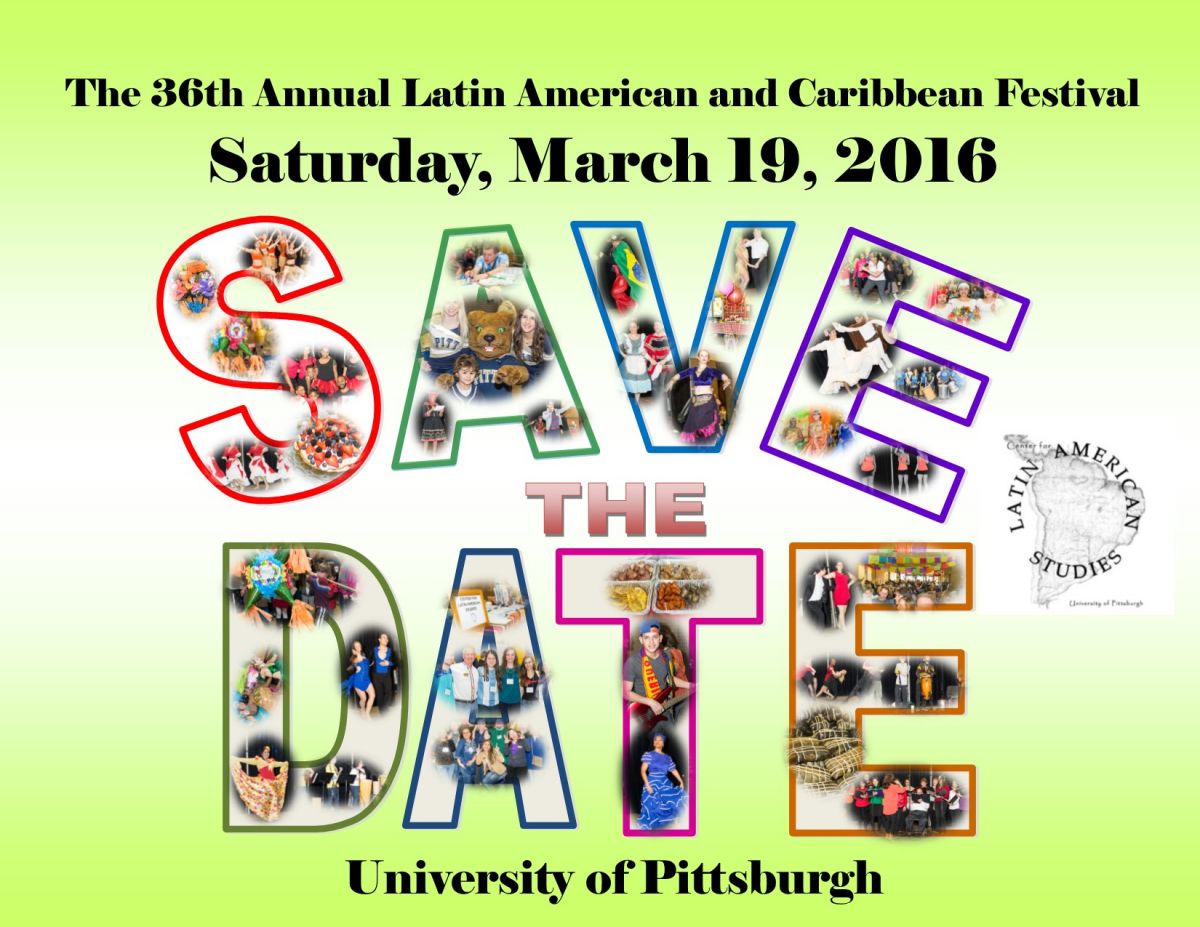 The Festival will be held on Saturday, March 19, 2016 in Wesley W. Posvar Hall—Galleria (first floor), University of Pittsburgh's Oakland Campus, 230 South Bouquet Street, Pittsburgh, PA 15260, from noon to 10:00 p.m.
The Festival will feature food and craft vendors as well as community organization tables and music and dance performances.
Any questions, please contact Diana Osma at dms180@pitt.edu
Free and Open to the Public
Click here for festival vendor opportunities and complete event details. If you would like to be added to the list of vendors and/or performers, or if you would like  more information please contact Diana Osma: dms180@pitt.edu
Sponsored by The Center for Latin American Studies (CLAS) and The Year of the Humanities in the University (University of Pittsburgh) .