Nrityagrim Dance Ensemble
Oct 3, 2015 8:00 pm - 8:00 pm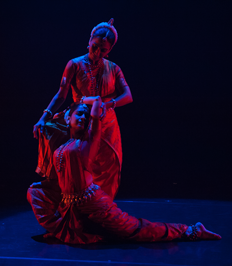 Samyoga: An Ode to Love
"The only proper response to dancers this amazing is worship. – The New York Times
At once sensual and lyrical, Nrityagram dancers Surupa Sen and Bijayini Satpathy masterfully pay homage to Odissi, a sacred, traditional Indian dance form. A ritualistic dedication to the gods, Odissi is one of the world's oldest dance traditions, dating back to 200 BCE. Sinuous forms and rapt expressions transform the dancers into gods on stage.
Samyoga, meaning "union" and "synthesis", explores the differences between the female and male approach to love. Joined by a live ensemble of four Indian musicians, Sen and Satpathy create a dance of mesmerizing sensuality.
Ticket Prices: start at $19
Click here for details!